your donation dollars at work
Two year-old Alex's treatment lasted more than 27 months at a hospital 185 miles from their home. The travel expenses to get Alexa to treatment started to add up. Thanks to our wonderful supporters, we were able to help her family so Alexa made it to every appointment.
"The assistance from the NCCS has been so, so helpful. It is amazing that there is this kind of support for families like us," said Alexa's mom.
featured partner – agelity
The NCCS discount prescription drug card from Agelity has generated over $500,000 for families battling childhood cancer. The card is free and can be used by anyone who is uninsured or underinsured. Every time the card is used to fill a prescription, $1 is donated to the NCCS.
CHILDHOOD CANCER TREATMENT COSTS ON AVERAGE OVER $833,000
Watch our video to learn how your donation to the NCCS can help alleviate some of the financial obstacles of childhood cancer.
Meet some of the childhood cancer survivors that the NCCS has helped throughout the years. Read their cancer survivor stories, view their pictures and learn more about their journey. We're sure they will inspire you – just as they inspire us each and every day!.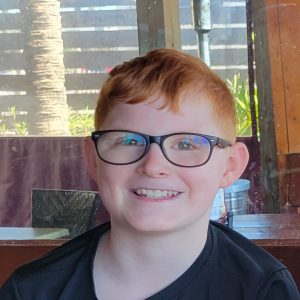 "Grant is doing well as far as with his melanoma. He has not had any recurrences which is wonderful … we are still so grateful for everything you did for us," said Grant's mom.
"If I had never gone through the experience of battling leukemia, I would have never been given the opportunity to do the swim in the first place. Without overcoming these challenges, I cannot say I would be the same person I am today. I am a survivor."
"NCCS has helped so much. Cancer has impacted us emotionally, physically, mentally and financially. Having them (NCCS) in our corner makes this journey a whole lot more bearable. I couldn't thank them more."