Meet Grant – Spitzoid melanoma Warrior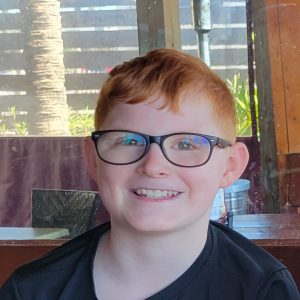 "Grant is doing well as far as with his melanoma. He has not had any recurrences which is wonderful...we are still so grateful for everything you did for us," said Grant's mom.
When Grant was diagnosed with Spitzoid melanoma, a rare skin cancer, at 2 1/2 years old, his family had to travel from their home in Illinois to Texas every three months for treatment. The travel expenses mounted quickly. Their hospital social worker referred them to the NCCS for help and support. The organization was there with assistance when they needed it most with assistance for travel, lodging and meals. Their NCCS case manager was also there with emotional support and provided referrals to other much-needed resources.